F amily
S hock
The Shock Family Web Page
Myrtle P. Shock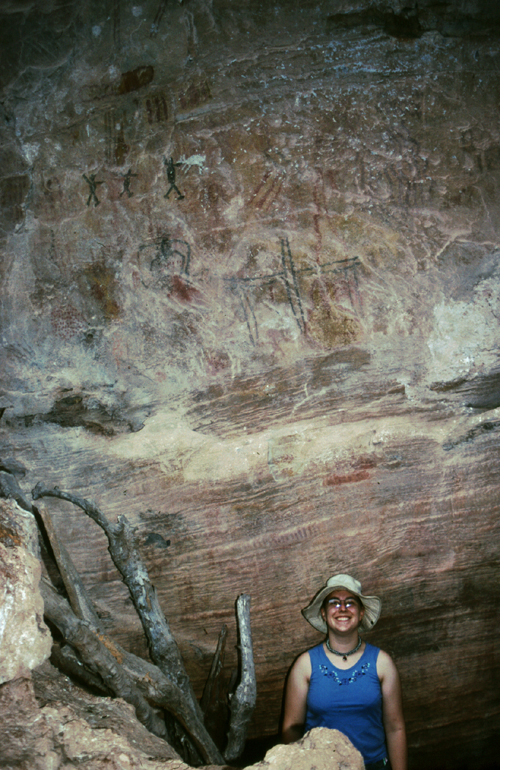 Myrtle Shock received a PhD in archaeology at the University of California at Santa Barbara. Her research interests range from rock art in the Great Basin to horticultural systems in the Amazon and modern foraging practices in rural Brazil. Her dissertation project looked at plant remains from rock shelters on the Brazilian savanna to understand change in the diet of the prehistoric population.
Some of Myrtle's work can be accessed below. This includes her PhD dissertation, a poster on agricultural remains from one of the Brazilian rock shelters, and past research focused on hunter-gatherers in the northern Great Basin.
Picture at left is of rock art in central Brazil.



Myrtle Shock: myrtleshock
gmail.com
Curriculum Vitae, September 2010
Return to Shock Family Web Page